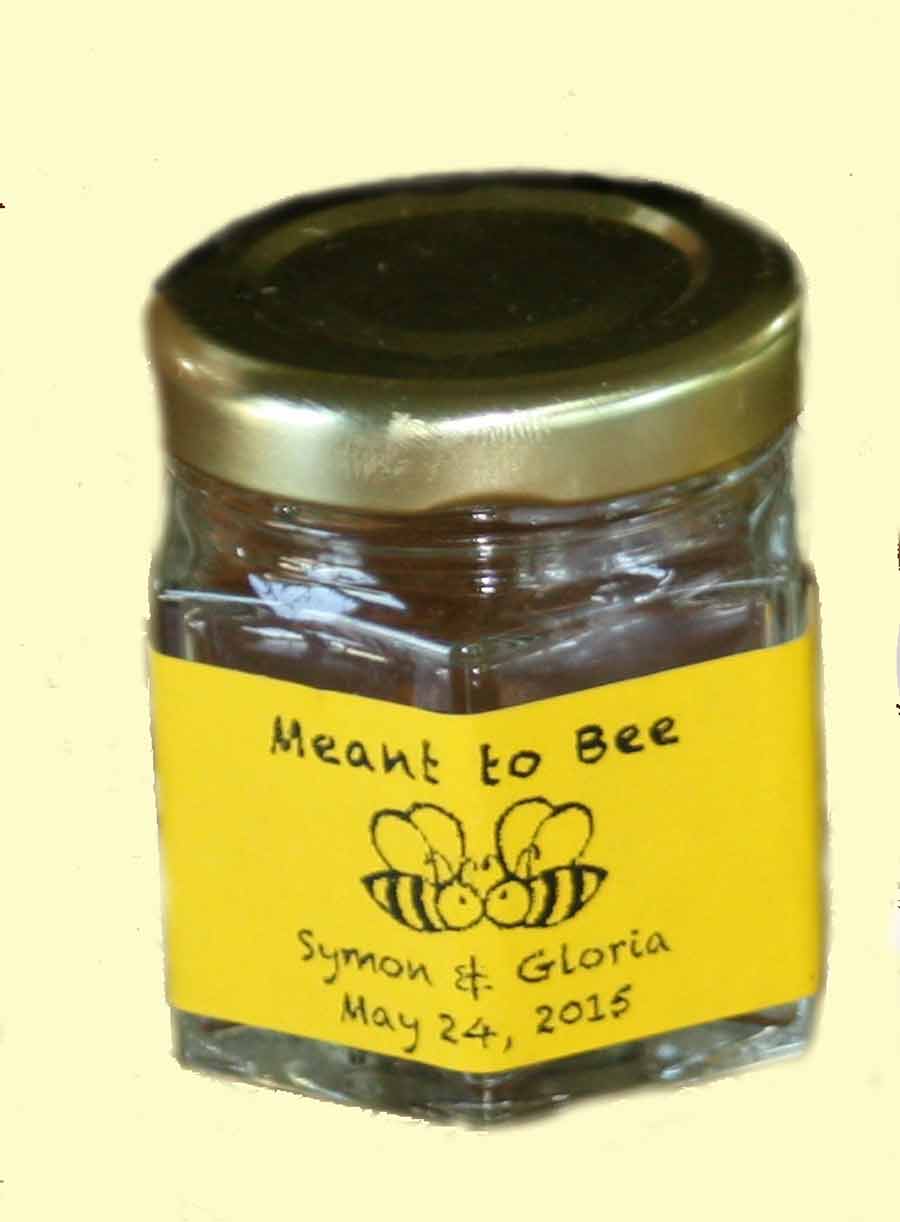 Wedding Favors
Wedding vavors are available as 2 oz. jars of honey or creamed(spun) honey, 2 oz bears, or as honey stix.
I offer these with labels customized for your wedding to duplicate your own design. I also can provide a design.
See the sugested sampls at the right.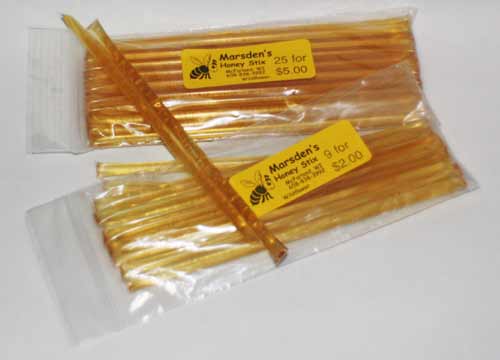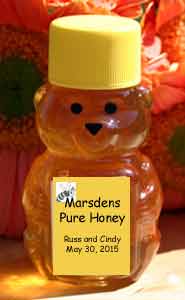 In quanties over 50 the following prices apply. Two Stix in a baggy $50/100
Three stix in a baggy $70/100
2 oz. Bear with label $1 60/100
2 oz. Hex jar with label $175/100
Does not include shipping.