Marsden's Pure Honey llc
Maybe you have seen me at the Dane County Farmer's Market in Madison, Wisconsin. Then you know where to get great honey. I have been keeping bees for over 57 years and have been selling honey at the Dane County Farmers Market, 'On the Square,' in Madison for over 41 years. Most of my honey comes from the countryside around McFarland, Stoughton and Cottage Grove Wisconsin. I move my bee around to pollinate crops for farmers and sometimes get different honeys.
Most of my honey an beeswax products are available at the farm south of McFarland, WI. Call ahead for pick-up and directions. You can also request delivery by mail.
Note: I will not be delivering locally .
Wildflower, clover, buckwheat and caramelized honeys are available. Also, pick up some comb honey, jars of chunk comb honey, spun honey, candles and beeswax.
I am not scheduled for the Dane County Farmers' Market until next year, hopefully by April thru October. My honey will also be available at Eugster's Farm Market, Stoughton, WI, next summer along with Eugsters own honey.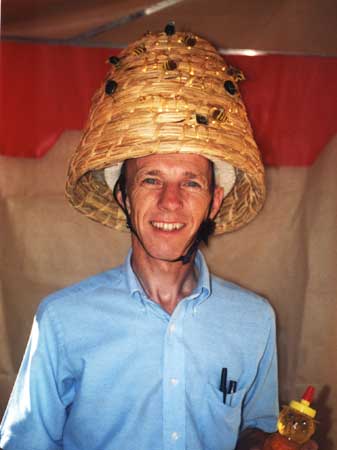 Dale Marsden
PH: 608-838-3992 marsdenhoney@yahoo.com.
Shipping - Flat rates have gone up but I have found some packaging that saves $.
80 honey sticks $20 + $8 S & H $28
1 - 12 oz. Honey Bear $6 + $10 S & H $16
2 - 12 oz. Honey bears $12 + $10 S & H $22
1 - 1 Lb Plastic jar of honey $6 + $10 S & H $16
80 honey sticks+1 Lb Plastic jar of honey $27+ $11 S & H $38
1 - 2 lb. Plastic jar of honey $13 +$12 S & H $25
1 - 5 lb Plastic jar of honey $25+ $18 S & H $43
2- 12 oz. combS of honey $24 + $10 S & H $32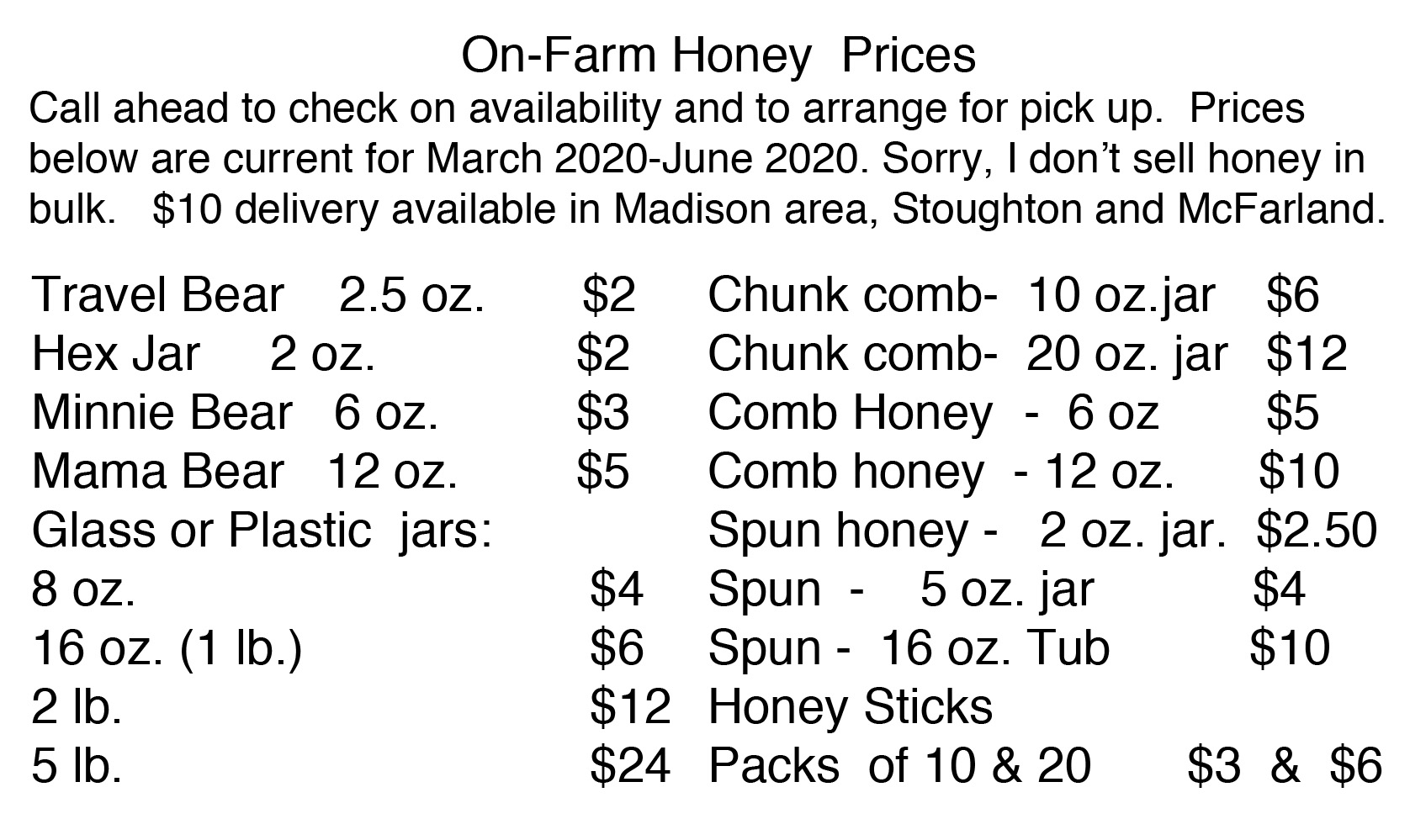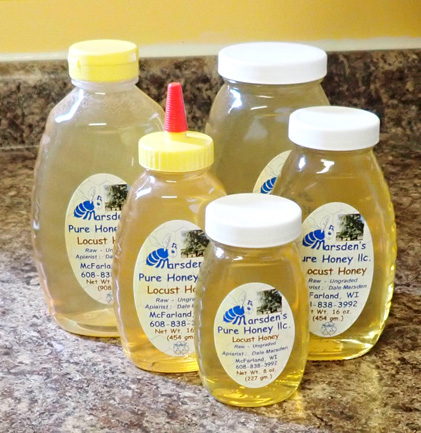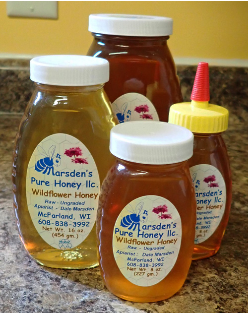 Fresh locust and wildflower honey is now available on the farm, at Eugster's on Hwy 138, east of Oregon, WI.
Wildflower, clover and purple loosestrife honey is still available from last years production.
On Farm Honey prices:
12 oz. Honey Bear $5
8 oz. Jar glass or plastic of honey $4
1 Lb. Jar glass or plastic of honey $6
2 lb. Jar glass or plastic jar of honey $12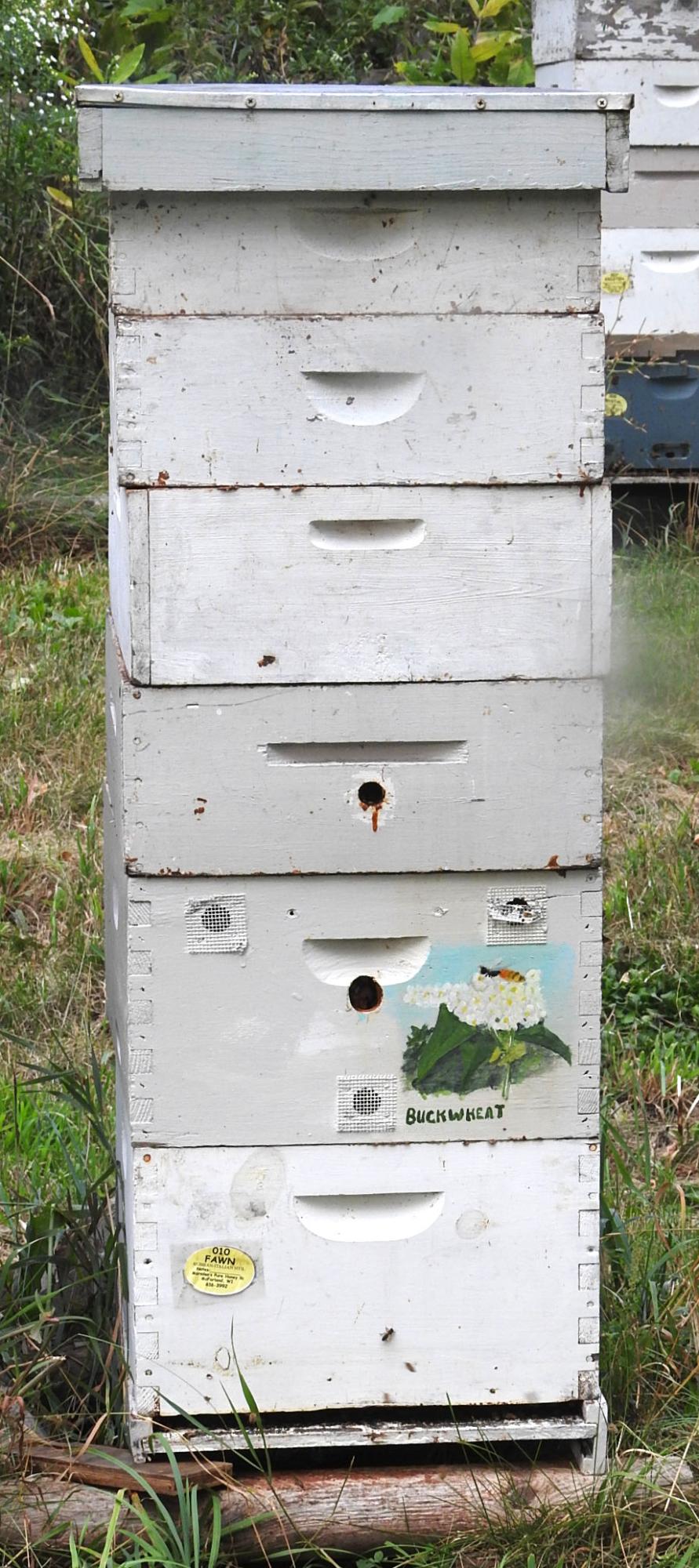 5 lb. Jar glass or plastic jar of honey $24
1 - 12 oz. comb of honey $12
16 oz. Tub of spun honey $10